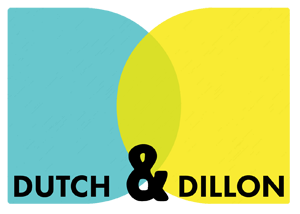 Mobile learning with a twist
Dutch & Dillon is a Ghent-based start-up with a passion for mobile, learning, and fun. Not in that particular order, by the way.
Want to know more about our products and the team? Just go ahead and explore.
Original photo by Jeremy Ricketts on Unsplash
Our products
Since early 2017, we've been creating two mobile learning products: Quink and Qurve. Both Quink and Qurve focus on learning, and yet they're quite different. While Quink is all about continuous learning, Qurve is ideal as an application for boosting learning events.
Please have a look and try them out!
The team
Dutch & Dillon was founded at the end of 2016 by two... historians. Jep, you read that right.
Mathias Vermeulen (left) is an L&D specialist with the heart and passion for technology. And for sports and music.
Hannes Dedeurwaerder (right) combines wit and writing skills, offering you the best content possible.

Oh, for those who are curious about the name Dutch & Dillon. It's a reference to one of the best action movies of all time.